Over 43,160 Patients Helped By Our West Columbia TX Dentists
In Brazoria County Since 1980!
A Very Comfortable Dental Experience
At Driggers and Baker Family Dentistry in West Columbia, TX, we offer you several options to help you have a more relaxed and happy dental care experience. We strive to make your dental experience enjoyable and stress-free during your visit to Driggers & Baker Family Dentistry. We can't wait to show you the difference between our office and other dentist offices and help you achieve the smile you have always wanted while eliminating any stress you may have. Be sure to ask about our conscious sedation option when you come in for your visit, too. Come experience Driggers and Baker Family Dentistry, and you will see we treat you like family with comfortable dental care for patients near West Columbia, Angleton, Lake Jackson, Sweeny, Bay City, Old Ocean, Danbury, Brazoria, Clute, Needville, and Brazoria County, TX!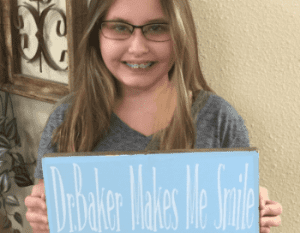 If you are someone who gets scared or feels anxious when you come to the dentist, or someone who you have sensitive teeth or a sensitive gag-reflex, Driggers and Baker Family Dentistry can help with that! Being the leader in sedation dentistry and comfortable dental care in Brazoria County, Driggers & Baker Family Dentistry has several different options for you if you have dental anxiety. You no longer need to be scared or anxious when you come to the dentist to treat your oral health issues so you can receive the dental care you deserve. With the Sedation Dentistry options we offer you can completely relax or even take a nap during your routine check up or other dental treatments. We can truly take the worry and stress out of your next dental visit. Our Conscious Sedation dentist will help you become relaxed and take your mind off of your dental treatment. By the end of your visit to the dentist, you will be fully alert and ready to enjoy rest of your day!
Same-Day Dental Appointments are available at Driggers & Baker Family Dentistry
At Driggers & Baker Family Dentistry, we work hard to help with you and your family with their oral health needs and we know timing is of the essence. If you're having a dental issue that is causing you pain or discomfort, or are having another dental concern, our friendly dental team will do  everything in our power to get you seen the same day you call. We know it is of the utmost importance to help with any oral health concerns you may have, when you need it. We offer same-day and emergency dental care appointments. Please call us at (979) 345-5135. Our friendly dental team is waiting to help you with any dental concerns you may have.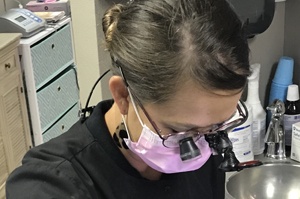 Unmatched 5-Star-Service & Patient Care
At Driggers & Baker Family Dentistry, we have been making it a point to give you the best dental care possible, for the last 38 years, not only during your visit, but throughout the entire treatment process. We are truly grateful and we care about every patient that enters our office. Our dentists and personnel have received the best customer service training above and beyond what is required. Our focus is to treat every patient as if it was our mom.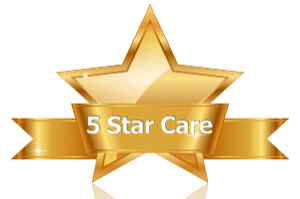 Advanced Dental Technology
Driggers & Baker Family Dentistry offers only top dental materials and technology and material for your dental procedures. We offer Same Day Cerec Crowns- Cerec same-day crowns are the very latest in dental crown technology. State of the art 3D imaging is used to create flawless crowns that look and feel like your natural teeth. The entire process is done in the comfort of our office and usually only takes one visit. Your trusted dentist takes a picture of your tooth. The Cerec machine uses the picture to quickly create a new crown. The entire procedure is easy, convenient and painless. Driggers & Baker Family Dentistry has a state-of-the-art dental office, that allows Dr. Terry Driggers and Dr. Amy Baker to perform a host of advanced dental procedures. Whether you need a root canal, tooth extraction, teeth whitening, veneers, or dental implants, Driggers & Baker Family Dentistry has the accommodations you need for your best dental care solutions.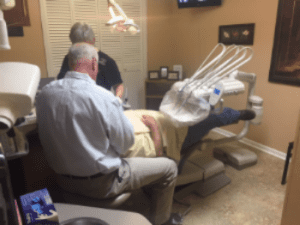 Location
505 Dance Drive
West Columbia, TX 77486
Practicing Dentists
Monday: Dr. Riley
Tuesday: Dr. Driggers
Wednesday: Dr. Baker
Thursday: Dr. Riley
Office Hours
Monday: 8:00am-5:00pm
Tuesday: 8:00am-5:00pm
Wednesday: 8:00am-5:00pm
Thursday: 8:00am-5:00pm
Friday: 8:00am-12:00pm
Saturday & Sunday: Closed