Driggers & Baker Family Dentistry Now Offers a Sleep Apnea Appliance.
Sleep Apnea occurs when your airway becomes blocked during sleep. Conditions such as obesity or Diabetes may also be a sleep apnea cause. Watch the video below of a client who used to suffer with sleep apnea.
How Will I Know if I Have Sleep Apnea?
The only way to determine whether you have sleep apnea is by taking a sleep study. A sleep study can be conducted at a sleep center, or it can be done at home. 
Having a sleep study done at a sleep center involves sleeping in one of their beds in a private room. The beds are comfortable, and you will have the option to watch television. You will be fitted with several sensors on your head as well as your body.   
A sleep technician will monitor the information sent through the sensors and observe you while you sleep. All the information obtained is protected by a federal law known as HIPAA. 
With a home sleep study, you will be able to sleep in your own bed at home. You will have a small device that receives information from electrode sensors that you place on your body. A technician will not be present to observe you while you sleep.   
What Are the Effects of Sleep Apnea?
Sleep apnea effects may include such things as high blood pressure, heart problems, weight gain, Type 2 Diabetes, and liver problems. Sleep apnea can be a serious medical condition that requires treatment as soon as possible.  
Now That I Know I Have Sleep Apnea, What Happens Next?
Once a diagnosis of sleep apnea has been made, you will be fitted with a sleep appliance. You have probably heard of CPAP devices used to treat sleep apnea. Our dental office offers a safe, comfortable alternative to using a CPAP device.
The alternative we offer is a custom fit dental device that treats sleep apnea. The appliance will be custom fit to your teeth and jaw. It works by pushing your jaw forward, which will keep your mouth open while you sleep. That is an especially important part of treating sleep apnea.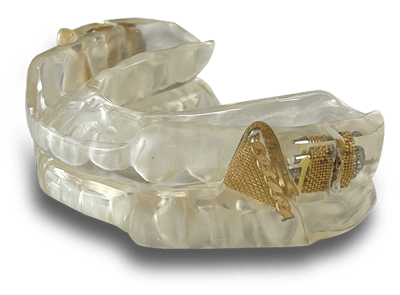 What is the Advantage of the Sleep Apnea Appliance That We Offer?
CPAP masks can irritate your face, nose, or mouth. Many people find this option to be more comfortable than having a CPAP mask on their face. Because it is used inside your mouth, it is less bulky. You will still be able to open your mouth and speak if necessary. Thank you for your interest in Driggers & Baker Family Dentistry!
GET THE SLEEP YOU DESERVE!
CALL 979-345-5135 TO SCHEDULE A COMPLIMENTARY SLEEP ANALYSIS 
Location
505 Dance Drive
West Columbia, TX 77486
Practicing Dentists
Monday: Dr. Riley
Tuesday: Dr. Driggers
Wednesday: Dr. Baker
Thursday: Dr. Riley
Office Hours
Monday: 8:00am-5:00pm
Tuesday: 8:00am-5:00pm
Wednesday: 8:00am-5:00pm
Thursday: 8:00am-5:00pm
Friday: 8:00am-12:00pm
Saturday & Sunday: Closed